Skip to main content

The Knights Templar 20 for 2020 Appeal 
The Great Priory of the United Religious, Military and Masonic Orders of the Templeand of St. John of Jerusalem, Palestine, Rhodes and Malta
"I am delighted to introduce The Knights Templar 20 for 2020 appeal, which confirms our ongoing commitment to the St John of Jerusalem Eye Hospital Group."
M.E. & S. Grand Master, Paul R. Clement, G.C.T.
St John Ophthalmic Hospital
The St John Ophthalmic Hospital moved to East Jerusalem 50 years ago, and as the only charitable provider of eye care, the importance of the hospital to the region cannot be overstated.
It treats patients regardless of ethnicity, religion or ability to pay, and has evolved into a series of centres of ophthalmic excellence right across the occupied Palestinian territory.
 
Though a mere fifty years is nothing when compared to the 137 years that the Hospital has been in the Holy Land – and pales into insignificance alongside the original Order of St John Hospital, established in Jerusalem in 1099
– the last half a century has seen some momentous changes in the nature of what has become the modern Hospital Group.
Most recently, the Mobile Outreach Programme has started to deliver essential eye care to some of the most remote and impoverished communities in the West Bank, and serves a population of 2.5 million people.
The current pandemic has put this historic Eye Hospital's future at risk. Having overcome numerous challenges and its rich history, we hope this appeal will support the Eye Hospital through the pandemic to serve its mission for many years to come.
Find out more: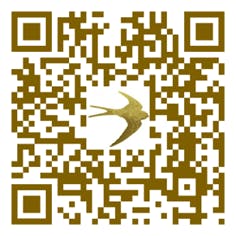 How to get involved
Donate by clicking on the "donate" button to donate directly to this appeal.
Credit Card Donation Form (PDF)
Single Donation Form (PDF)
KT 20 for 20 Appeal Info (PDF)